André Bisson – Break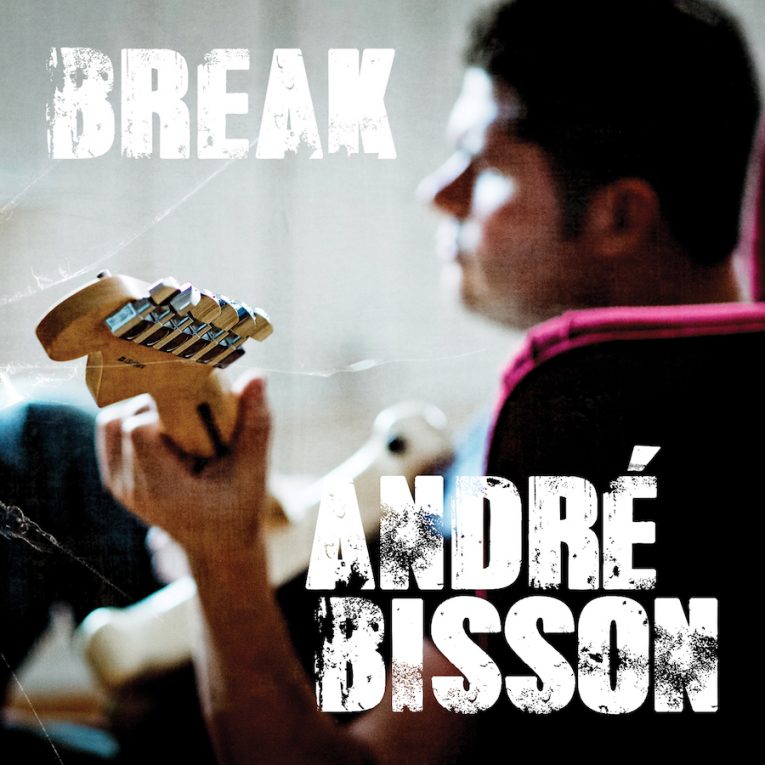 Website : http://www.andrebisson.ca/ 
Facebook: https://www.facebook.com/andrebissonband 
Label: eigen beheer 
Tracklist: 
 
01."Break" 
02."How Many Times" 
03."I Got the Right" 
04."The Reason Why" 
05."Feelin' Fine" 
06."Next In Line" 
07."Is This Happening" 
08."Your Attention (I Don't  Need)" 
09."Reflections" 
10."The Last Sandwich In Hungry Town" 
11."Eleanor Rigby" [Lennon/McCartney]– bonus track 
12."Nothing At All" (Live)  
  André Bisson is een veelzijdige zanger, componist, songwriter, bandleider en gitarist. Sinds 2005 bewijst André dat hij een kracht is om rekening mee te houden in de Canadese blues en rhythm & blues scene. Met de invloeden van Motown, Stax, blues en gospelmuziek heeft Bisson al zes albums op zijn palmares. Het succes van deze bekroonde albums heeft geleid tot verschillende internationale tournees en uitverkochte concerten. André werd verkozen tot Male Vocalist of the Year tijdens de Hamilton Blues Music Awards 2015. In oktober 2016 werd André genomineerd als New Artist Of The Year op de Maple Blues Award 2017. Op 20 oktober 2017 verscheen 'Break', het zevende album van André Bisson. Er staan twaalf songs op 'Break' waarvan er elf door Bisson werden geschreven. 
Op het album 'Break' werken maar liefst vijftien muzikanten mee. Naast zanger/gitarist André Bisson hebben we nog bassist Mike Rowell, drummer Sean Bruce Parker, toetsenist Jesse O'Brien, Violiste Crystal Lee, tambourine speler JP Shalala, backing zangeressen Theresa Hale Charters en Aubrey Wilson. Naast deze acht muzikanten is er een heus zevenkoppige blazerssectie met trombone speler Rob Sommerville, trompettisten Loretta Hale en Jason Logue en de saxofonisten Gordon Aeichele, Bil Holinaty, Kevin Matthews en Simon Wheeldon. Het album opent met de schitterende titeltrack 'Break', dat een geweldig sterk en catchy refrein heeft. Jesse O'Brien weet met uitstekend toetsenwerk op het Hammond te bekoren en de blazerssectie zorgt voor de instrumentale afwerking van deze blues/soul song. Met een pittige, juist gedoseerde gitaar solo laat ook André zich positief opmerken. In het meer commerciële melodieuze 'How Many Times' gaat Bisson de soul/funk weg op. André is gezegend met een goede volle stem en weet zijn songs met veel overtuiging te zingen. Ook de gitaar kent geen geheimen voor de Canadees en dat laat hij tijdens 'How Many Times' uitgebreid horen met een vloeiende solo en natuurlijk zijn de blazers ook in deze song weer duidelijk aanwezig. Het blijft funky tijdens het erg dansbare 'I Got The Right'. Daarna gaat André de rustige weg op met de sentimentele ballade 'The Reason Why', dat met veel gevoel gezongen wordt door de soulvolle stem van Bisson. In dit trager nummer zitten veel retro invloeden. Jesse O'Brien op toetsen en de overweldigende blazerssectie nemen het heft in handen in het vrolijke swingende 'Feelin' Fine' en 'Next In Line'. Dit zijn nummers die uitermate geschikt zijn voor de grote shows en ze roepen herinneringen op aan de Las Vegas shows van Elvis Presley. 
'Is This Happening' is een erg knappe meeslepende ballade met een uitstekende toetsen solo op het Hammond en de piano van Jesse O'Brien. Weer weet André Bisson de luisteraar te beroeren met zijn soulvolle stem en de blazers zorgen zoals bijna in iedere song op het album voor de instrumentale afwerking. In het aanstekelijke en erg dansbare 'Your Attention (I Don't Need)' vinden we Latijnse invloeden terug. De meer dan vijf minuten durende blues ballade 'Reflections' is het gevoeligste en meest melancholische nummer op het album 'Break'. Op de tonen van de viool van Chrystal Lee en de toetsen van Jesse O'Brien schittert André Bisson op de gitaar met gevoelvol snarenwerk op het fretboard van zijn six string. Dat ook de blanke man dansbare en erg groovy funk nummers kan schrijven bewijst Bisson in 'The Last Sandwich In Hungry Town'. Mike Rowell schittert op de basgitaar met zijn funky bas groove en André en Jesse weten met vette gitaar en toetsen riffjes te bekoren. De blazers krijgen wederom voldoende ruimte en tijd en maken daar gretig gebruik van om een krachtige solo te blazen. De enige cover op het album is 'Eleanor Rigby' van The Beatles. André Bisson maakt er een bijna onherkenbare versie van met een Latijnse groove. Mike Rowell zorgt nogmaals voor een heerlijke bas groove, waarop Jesse O'Brien weer onweerstaanbaar uithaalt op de toetsen en Rob Sommerville met een solo op de trombone de kers op de taart plaatst. Naar het einde toe doet het toestsenwerk van O'Brien me denken aan 'I Heard It Through The Grapevine' van Marvin Gaye. Het laatste nummer 'Nothing At All', dat als bonus track op het album staat is een weemoedige akoestische country ballade. De boodschap van André is dat je beter verdriet voelt dan dat je niets voelt. Instrumentaal is de hoofdrol weggelegd voor de cello van Loretta Hale. 'Break' van André Bisson is een gevarieerd en aangenaam album. (Walter Vanheuckelom) 
---